Our Austin law firm serves investors, professionals, and small business owners throughout Texas.  With a commitment to personal and long-lasting client relationships, our Austin, Texas law firm strives to provide integrated business law strategy and fast business dispute resolution.
Our clients span a range of industries and professions: media and technology, commercial real estate and construction, small business, dentists and doctors, retail and service industries, restaurants and bars, franchisors and franchisees, product manufacturers, investors, and more.
We provide business and corporate law, business litigation, and estate planning services to businesses and professionals in Texas and to international business clients in parts of Asia and Africa.  We are also deeply committed to Central Texas Community Involvement.
Representative Transactions | Recent Projects
• Advising angel investors in various business investments.
• Advising clients buying and selling businesses in Texas.
• Advising commercial real estate leases; buying and selling real estate.
• Advising IP development & IP licensing for media & technology.
• Advising employment agreements and non-compete issues.
• Advising breach of contract claims and lawsuits.
• Advising franchise program development and other franchise law matters.
• Advising foreign businesses and Texas businesses in international matters.
• Advising estate planning, wills, trusts, and charitable giving.
James Blake | Texas Attorney Profile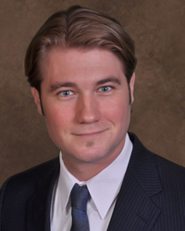 James Blake is a native Texan who is dedicated to business law strategy, value maximization, and achieving fair resolutions for difficult business disputes.  He works with investors, small businesses, and professionals at all stages of development.
James is a featured Texas business lawyer who contributes to the Business Bank of Texas Business Resource Center in Austin, Texas.  He was also an editor of Law Review at the University of Hawaii and conducted international commercial law research for the Institute of Asian Pacific Business Law.  He served as the Official Reporter for the 2008 IAPBL China Enterprise Bankruptcy Law Symposium held in Hong Kong, and in the same year worked at an international law firm in Singapore.
Currently based in Austin, Texas, James is an avid writer and enjoys speaking at business law seminars in addition to his legal practice. In his spare time, James enjoys rowing and kayaking on Ladybird Lake, outdoor photography, and supporting visual and performing arts.
Recent Scholarly Publications
• From the Offshore World of International Finance to Your Backyard: Structuring Series LLCs for Diverse Business Purposes, DePaul Business & Commercial Law Journal, Fall 2010.
• The Creation and Enforcement of Floating Security Interests in the U.S. and Singapore, Norton's Journal of Bankruptcy Law & Practice, Fall 2009.